Posted by Christina on January 26, 2009 at 11:47pm

Okay looks liek this week i can go back to 6 days a week.

My intervals today were very good i was able to use the family exercise room on base and use the elliptical. I felt really good.

My soup for this week is the slow cooker minestrone...I say this week because the recipe made a LOT of stew. It'll take me all week to get through it.

I was able to use my Parisienne carrots

in this one. Replaced the cannelli beans ( still not paying almost $9 for canneli beans) with pink kidney beans and i put in green pigeon peas

(Puerto Rican favorite!). I am really happy with the results.

I am finding that the three day a week program is leaving me restless on the days off. So i may just go back to 6 permanently. But I'm trying the 3 to accommodate school but i think that will help when the semester is in full swing.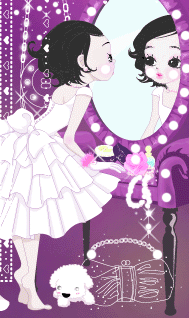 while i was at the gym I did get a chance to take a long hard look at myself in the mirrors. The family room is separate from the rest of the gym and is enclosed so it's kinda private. The two other women who were working out had left so i took a chance to look at myself.

It wasn't bad. I had seen that my tummy had pulled in and that I don't look as big as i think i do. I'm happy where i am now and know that it's going to change in the next two months. I've been avoiding full length mirrors for a long time and i think it's time to start looking to reaffirm all my hard work.

I have come a long way lost 23lbs before FYM 2 with FYM.


25lbs is no small feat.
The inches lost so far with FYM are amazing. I just have to keep pushing and taking time for myself and eat supportively.