Day 3 of STC

Todays'' wrokout was difficult.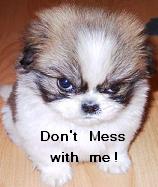 glitter-graphics.com

1 Leg Bench Squat: 3s 8r
Stability Ball Back Extension: 3s 10r
Dumbell Snatch 1s 4r
Squat w/ clean and press 2s 10r each side
Spiderman Push up 3s 10,12,10r
V-up 3s 10r
T-up 1s 4r

Okay so i need to work on Dumbell Snatch, V-ups and T-ups. They are quite difficult.