My week 16 closing and thoughts:
Lost a total of 18" all around. Went from a size 18 to a 14 and reached my goal of 30lbs total loss since January of 2008.


I can finally see my self as beautiful once more. I'm not at my ultimate goal yet but I'm working on it and i know that eating is my biggest area to work on and I'm diligently doing that this month.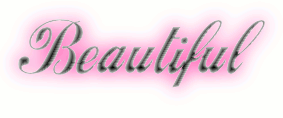 I'm more active and want to go out and do things now.

This has been such an inward transformation as the inches have just melted away. That for me has been the more important than the scale.
Thank you ladies for all the wonderful support. I appreciate it so much. I haven't been on much but it's been hectic. Hopefully soon I'll post more. Got finals coming up so i will post when i can.
Cheers!