Okay after being sore for 3 days from using heavier weights, i can get to day 2

I can really say again that i truly like the tri sets Holly has introduced. They are invigorating.

My only challenge was the Stability Ball passes...i just read the book again and i was trying to go to high in reps so i was with in the limit of 5-8 passes. I hit 5 and quit on the 6th one b/c my abs were burning like crazy.


Still need to get heavier weights. Will have to do that today. The Goblet squat was just fine at 16lbs total. i just made it to 10 reps. I could go 2lbs heavier i think.
Cardio will have to be done tonight..toddler is up and wanting breakfast. Trying Tabatas again. I'm strong enough to do this and it was challenging last time i did it but i liked it.
It was a good workout. Happy Friday!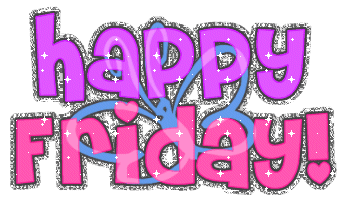 glitter-graphics.com
Song List for my 15 min workout: songs chosen at random by WMP
1) Lady Gaga- Just Dance (club Remix)

2) Beyonce- Get Me Bodied (My favorite)

3)Summertime - NKOTB

4) Rihanna- Please Don't Stop The Music

----------------
Now playing:
Britney Spears - Womanizer
via FoxyTunes