Posted by Christina on December 28, 2008 at 10:45am

Okay so i'm staying away from the scale like Holly said. But today I measured myself because I KNOW my pants are fitting looser.
I LOST 3 INCHES off my hips!!!!!
1.5 off my waist
1 off my bust!
This is exciting! I have not been able to move but 2 inches off my hip since January 2008! and i moved 3 in just 4 weeks! WOW!
I am so Amazed! this is motivation to add to my motivation. What a nice gift to take into the new year!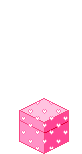 This will carry me through week 6 and beyond. because it's usually at week 6 that i loose my drive and get bored.

ahhhhhh.