Since hubby is now safely home and we are all happy I can't express to you my contentment. My life has suddenly sunk into bliss with a complete family under my roof. The joy of my daughter saying Da-Da and the smile across his face as he embraces her.

The passionate kiss he gives me when we wake. The breakfast he made for us and his joy making food on US soil and enjoying his first breakfast taco in months. I revel in domesticity.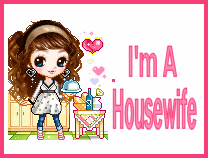 My workouts have gone to the three day a week program to accommodate hubby, baby, work and class. I am really pushing myself and enjoying the hard work.

I only got thru 4 cycles of intervals again and would like to make 5 but i am really pushing hard already. maybe next time. My resistance workouts are difficult but i enjoy them and can really feel the power in my muscles as I work them.

My eating is portioned and i'm feeling good ..tired from lots of traveling but happy and content with my world.