Week 10 kicking butt and taking no prisoners!
Posted by Christina on February 14, 2009 at 11:38pm
okay so i wasn't able to do it during the week but i am getting it all in.

Friday i did my cardio on the elliptical and it was great. i think i need to pump it up because my body is getting used to it.

On the bra front..lol... i had myself fitted at JCP and they said my band size is now 37. I could wear either a 38 or 36B this is so exciting! When i started this i was a 40b.

loosing weight and inches and getting new lingerie. This is the best workout program ever!!!!!




tonight getting resistance workout done and Sunday Tatabas. Yes i am inspired by the new video and will try

okay just finished resistance workout i made it thru 25 sec of side plank!

Hubby has decided to come home at the end of March in time for my library conference in Houston. So i have a few more weeks to loose some inches and tone up. Also more time to dream and miss him

He sent me roses to work today.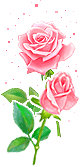 it was nice. I don't like Valentine's day. I had a bad experience as a kid and it scarred me. So i don't celebrate V-Day. Besides i don't need a day to know how much my hubby loves me. That's what Un-Birthdays are for!


Put together a greta playlist to get through the workouts.


I've got Lady Gaga, Britney Spears, Kevin Rudolph, Rihanna, Beyonce, Pussycat dolls, Lenny kravits, NG2 and some others..it's pretty energizing for me. I'll keep me moving smoothly and dancing in between supersets. Keeps the baby dancing also. It's very similar to Rachel Brickner's recently added songs. Great minds!


week 10
Posted by Christina on February 13, 2009 at 10:16am

this week has been difficult with emergency room visit and papers and meetings at work. i'm going to try to get in my workouts today and Sunday. I really need more rest.

i also noticed i need to get refitted for my bras. i need a new size. I love the bali seductive curves bras i found but i may have reduced in band size or something because i've got gaps all over.

exciting yet scary i hate bra shopping.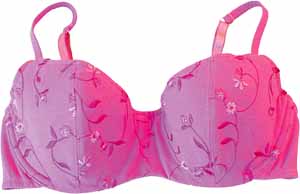 glitter-graphics.com


Week 10..mini goals and updates
Posted by Christina on February 10, 2009 at 9:54am


Well my tummy has never been the flat since i has Tori and here are the updates:






10 weeks and i have lost another pound. I'm at 175. I'm 3lbs away from my half way point and 2 lbs away from a total weight loss of 30lbs since last January when i started working out to not be obese.


I am really concentrating on getting stronger in push-ups and side plank i think those are the two challenges i really want to improve upon.

I look forward to getting smaller and flatter as the weeks go by.
Going to need to get new jeans because I'm starting to get puckering when i tighten my belt. This is so cool.

The hubby is just going to hit the floor when he sees all the changes.

I know it's been slow with the weight but the inches that have just melted away are wonderful.

I can do this. This system is amazing.