Posted by Christina on December 31, 2008 at 12:18am

I really pushed myself today with the intervals. I went 5 cycles at the new pace.

I think i need new movements b/c my shins are starting to hurt.

my legs are sore from yesterday's exertions and I'm looking forward to getting stronger. will have to take my book with me as i'm traveling to my parent's for New Year's.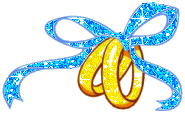 It's a little sad because New year's eve was my first date with the DH. That was Eleven years ago. We've been married only 5 years but together 11. Time flies. I really miss him. I was fine for Turkey day and Christmas but tomorrow is our night and I shall really be sad. I know it's a sad way to enter a new year but for the last 11 years i always had someone to kiss in the new year. It's tough. I've been curbing my emotional eating and i hope i can do so tomorrow as well.


Need some prayers and good vibes sent my way ladies please. I've been on the brink of tears for almost a week. I haven't told Jacob, and i don't know if i should.
I feel selfish for being sad. Like i should be stronger and be a big girl. It's so frustrating to feel great one day and totally down the next when events like this come up. I will try again tomorrow to be strong and be happy. I did smile alot at work today. That is good. Hopefully all this hard work today with the intervals will give me blissful sleep so i can rest.