Posted by Christina on December 28, 2008 at 11:45am

I can honestly say that putting away my introductory workout pages into the FYM notebook today was an interesting feeling. I feel accomplished, proud and ready. Ready to take on the new challenges of weeks 5-8.

It's uplifting to close a chapter of my exercise journey with positive results and NOT dread the next couple of weeks. That was a biggie for me with the way i was working out before and would lead to disinterest and boredom at week 6-8. i don't foresee that happening with this system.

I can't explain how greatfull I am to have found you all and Holly so that I can achieve my goals and be a better person because of this place.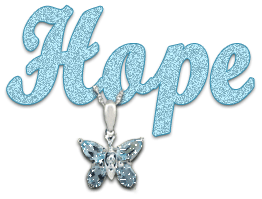 Hope Quotes:

Emily Dickinson: Hope Quotations
We'd never know how high we are till we are called to rise; and then, if we are true to plan, our statures touch the sky.

Scottish Proverb: Hope Quotations
Were it not for hope the heart would break.

Helen Keller: Hope Quotations
When one door of happiness closes, another opens.

Albert Camus: Hope Quote
In the midst of winter, I found there was, within me, an invincible summer.

Dale Carnegie: Hope Quote
Most of the important things in the world have been accomplished by people who have kept on trying when there seemed to be no hope at all.

Napoleon Bonaparte: Hope Quotes
A leader is a dealer in hope.

Pope John XXIII: Hope Quotes
Consult not your fears but your hopes and dreams. Think not about your frustrations, but about your unfulfilled potential. Concern yourself not with what you tried and failed in, but with what is still possible for you to do.

'Hope' is the thing with feathers That perches in the soul - And sings the tune without words And never stops - at all.
- Emily Dickinson

Joseph Addison: Quote: Hope
Three grand essentials to happiness in this life are something to do, something to love, and something to hope for.

Christopher Reeve:
Once you choose hope, anything's possible.

Winston Churchill:
The pessimist sees difficulty in every opportunity. The optimist sees the opportunity in every difficulty.

Martin Luther King, jr.:

If you lose hope, somehow you lose the vitality that keeps life moving, you lose that courage to be, that quality that helps you go on in spite of it all. And so today I still have a dream.
The Trumpet of Conscience

Author unknown: Quotations: Hope
When the world says, "Give up," hope whispers, "Try it one more time.

Kahlil Gibran: Quotations: Hope
When you are sorrowful look again in your heart, / and you shall see that in truth you are weeping for that/ which has been your delight.

Thomas Jefferson: Quotations: Hope
When you reach the end of your rope, tie a knot in it and hang on.