Had to do my intervals at home instead of at the gym. It was a little tougher than i expected.


Did a variety of speed moves for my 90sec burst and then patterned that with jumping jacks and oh yeah did four sets of four complete burpees somewhere in there. I was huffing and puffing after 4cycles.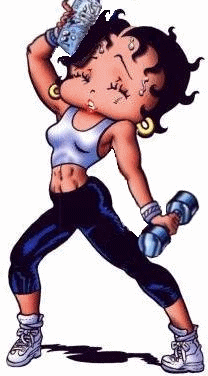 But it was a good challenge.

Remembering to get that green in at every meal is getting better with being able to get salad in and enjoying it without dressing. Fruit is in but has been limited so i'm not getting too much sugar in. Hard when all the new in season fruit is coming out. I so can't wait for Poteet strawberries. They have a festival in Poteet every year. I'd like to go one year to try some strawberry brandy...it sounds delicious.
Calming down from the stress of prepping for hubby's R&R and i'm back ontrack..this is the way things should have been the last two weeks.