Week 13 Starting strong and WOWs
Posted by Christina on March 3, 2009 at 12:06am


As always with a new set of four weeks i am just tired but get thru what i can. Week 13 day 1 is exactly that.


My intervals were tough but i took them outside today and walked it. Added the 30lbs of my screaming toddler and it was quite a workout. However it was great to be out in the open air.

My resistance workout was so challenging...my DB Deadlift i had to get a video from Youtube in order to do the basic and not a Romanian deadlift. Those were my fave in high school Romanian deadlift. I may need to start using a barbell..i love going heavy on that movement-- if not to maintain posture.

The other movement i had a little difficulty with was the close grip push up. I think i just need make some adjustments with the close grip because my arms went out instead of back to tickle the ribs. I'll get it though.

I really need to get a medicine ball. I went to go get one at Ross and they were gone. Academy has them for $10 and up so I'll look there. Also listed a wanted ad on Freecycle to see if anybody has one they want to get rid of.

getting in more veggies today with some roman broccoli:
http://www.flickr.com/photos/jessicajuriga/354974517/

steamed and with a small bit of cheese to help with taste but i really didn't need it, they had a lite flavor i liked. I think next time i'll make this recipe i found on all recipes.com
http://allrecipes.com/Recipe/Roasted-Garlic-Lemon-Broccoli/Detail.aspx
begin final 4 weeks & Texas Group
Posted by Christina on March 2, 2009 at 9:30am


as i am prepping for weeks 13-16 i finally got all the bloat and salts out of my body. I am so excited about that.

i can fit back into the sz14 pants i just bought and just feel lighter and no longer heavy int eh mid section. yes i still have my lil pouchlette ( it has become way smaller since joining) but it's livable and back to normal where as before it has enlarged with all the bloat and salts.

back to healthy eating and control. i think a lot of my emotional eating is from class and trying to get ready for Dh to come home. I miss him so. I am now two weeks ahead in one of my classes and getting the house in order and cleaned out again. Spring cleaning has begun early.

Oh and The Texas Group is going to be getting together in Dallas in July. Right int he middle of the heat will be FYM Tejas style!!!! If you are in Texas and haven't joined the Texas group in the Forums please do so so we can all get together and have some fun!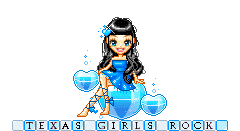 glitter-graphics.com





Week 12 at an end
Posted by Christina on February 27, 2009 at 11:53pm


This week was different. trying to get everything in and work and projects.


today i did get done cardio and weights like i had said. yesterday i decided i needed a break so instead of finishing my A workout i decided to dance. It was so great! I did a bollywood inspired workout since i've been watching and listening to a lot of bollywood lately.

if you can rent or borrow from your library Jodhaa Akbar it is such a great epic! what a beautiful love story.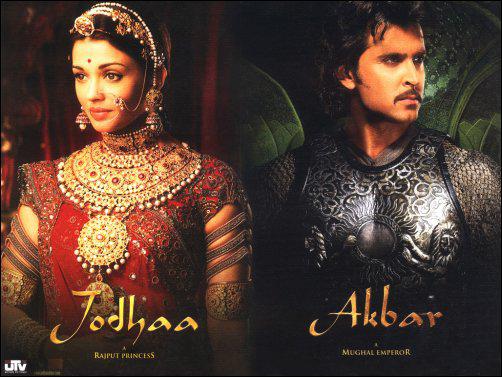 glitter-graphics.com

Anyways back to Thursday: It was a great release from the ordinary and much needed stress reliever. I've been stressing over the bloat from salt and pms that i needed a change from the routine. This has just been a hard month especially with hubby getting R&R soon and me wanting to look great.

Doing intervals again with the block to get in variety. The burpees i'm not ready for yet. I get can 4 with a good rhythm then after than it's like crawling to every movement...lol.

My resistance workout i was able to concentrate more and i substituted C1 and C2 for the C1 and C2 from workout A since i didn't get to it. I feel so strong. I need to find my resistance tube..it grew legs and walked away ..or it's still in my trunk...hmmmm

Eating getting back to regular eating and I'm feeling heavy in the mid section. maybe it will just take some time and i shouldn't be so hard on my self..i've been doing soem greta eating i had plans and i'm drinking water it will take time to get all the bad stuff out. it's not going to hapen in two days from a week and a half of stress and emotional eating. Looking over my beginning blog entries and how i struggled with eating i think that it will take a bit of time but once i get back on track things will melt as before. I am human not super woman ( wonder woman is way better)

Positives: I'm smaller than I was when Dh left for Iraq.
Evidence: new jeans and dresses, increased energy.

Positives: I can now recognize where i need to improve in my eating habits with my journaling and have coem to terms with the fact that i hate looking at my mistakes

Evidence: have put on big girl panties and am now dealing with it rather than avoiding it.


and i keep moving forward.

Positives: now have healthy stock of food again and am ready to take on my next 4 weeks with determination.

Evidence: lower grocery bill and full icebox and fridge.

Positives: i love peas
evidence: 2lbs bag of frozen peas in ice box..lol


week 12 mid week
Posted by Christina on February 26, 2009 at 1:00am


okay go thru my intervals with no problem, but my resistance workout i didn't get to finish. I would like to make it up tomorrow when i have food in my system. b/c my fasting gave me energy during the day but not to workout at night for my resistance workout.

so tomorrow i have B&C of workout A to do. i am so winded. now that it's after midnight i can go eat. i'm tired... i tried and will finish tomorrow and do better.

arg.

i did get another full 3 sets of 12 push up done though and that was worth getting winded.


Week 12
Posted by Christina on February 25, 2009 at 9:39am


Intervals on Monday went well. I really am starting to get used to the intervals. Looking forward to the next 4 weeks for a change and pushing myself and challenging my muscles. Amazing how 3 weeks ago i was panting and felt like dropping after my new intervals for these 4 weeks.

Taking my intervals and weights workout to the gym today.

Taking Ash Wednesday as a day to reaffirm where I want to go and make another small change to my eating habits to get this transformation moving. Today my eating has to be reduced for spiritual fasting. Small breakfast, regular lunch and small dinner, no snacking today bu i can have plenty to drink today and we'll see how that goes.

Bean soup is on the menu today. No meat today except some fish. I think for Friday I will make my Tomato and salmon soup I've been dying to try.

Need to flush out some salts i have been bad with emotional eating and i can feel it. my workout pants feel a lil tight today but working to remedy that.

Okay will post today's workout later.

Cheers!